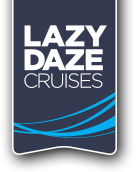 Pick up and drop off
Our holidays start on a Friday at 3pm. Boats need to be handed back the following Friday by 10am. If you are booking a short break, they can be booked from Friday to Monday or from Monday to Friday. Collection and handover times are the same as for a week's holiday.
Once you've decided on your preferred dates you'll need to complete the Booking Form to secure your dates.
Please read our Terms and Conditions before completing your booking.
Please note: There is a £500 refundable damage deposit required before boarding the boat for cruising. If you opt to stay static the damage deposit is £300.
Electric Bikes
Once you've left the marina and are on your way, your car will be back in the car park. If you moor up in town that's fine, it's a quick walk to the nearest shop. If you moor up somewhere more rural you could be a little way from the nearest shop or pub. We have two electric bikes available for you to hire. You can use them manually or using the electric motor which makes then ideal for people of all levels or fitness. They can provide the link between feeling slightly isolated and being able to pop off to the shop if you find you've forgotten something. In addition, if you simply fancy a ride, they're on hand for you to use. The bikes will be stored on the boat, and will need lifting off before you ride away. They are manageable, but not light. be sure you are comfortable at the prospect of lifting the folded bike from the boat before booking one.
– Hire prices for one bike for one week is £50; two bikes for one week is £85.
– Short break prices as one bike £30, two bikes for £50.
Pets on board
We accept pets on board at £25 for the first and £10 for each subsequent one. Let us know which pets you'd like to bring and we'll make sure they have a bowl and a few treats. Please don't let your pet on the beds. There will be blankets around for them to use.
Parking
There is one free parking space and availability of a second. Lazy Daze Cruises Ltd accept no responsibility for loss or damage to any vehicle left unattended at the marina.
Children on board
If there are children in your party, let us know any special requirements they might have. We can provide, stair gates, high chair, cot and children's life jackets.
Safety equipment
We can provide you with life jackets, whilst you don't have to wear jackets we suggest the if you're unfamiliar with the boat, are moving around on deck or are children, you should wear your life jackets.
Book a extra week and receive an
extra 10% off the second week
Topsy is only available for static hire
between November and March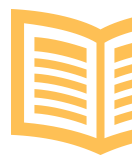 Sign up and receive the latest
offers, discounts and partner deals
from Lazy Daze Cruises.